Welcome at Twentyfour Liquor Store
24 Liquor Store is an online store with a vast range of alcoholic brands and spirits.
In our product range you will find the most important and well-known brands and manufacturers as well as the most consumed alcoholic beverages such as whiskey, brandy, tequila, rum and gin.
The Liquor Store´s whiskey-range contains all kinds of whiskey, from American bourbon and rye whiskey over Canadian Whiskey to Irish and Scotish Single Malt and blended Whiskey.
If you like whiskey, try an excellent Scottish single malt like Auchentoshan, Balvenie, Bruichladdich, Glenmorangie or Highland Park. Also, Irish Single Malts are very tasty, most of them triple distilled, and if you like an excellent spirit we recommend a good Glendalough, Tullamore Dew, Tyrconnel or Jameson.
And if you prefer a good old American bourbon whiskey, please order your bottle of the well-known brands of Jack Daniels, Jim Beam or Four Roses, or one of or personal tips of Evan Williams or Bulleit Bourbon.
We will fill our page Whiskeys with actual news and offers about all kinds of well-known trademark whiskeys.
For the connoisseurs of good brandies we recommend a good glass of Paul Masson or Saint Remy which you will find also in our site for Brandies of all countries worldwide.
And what is a really good party without an excellent Tequila, consumed in the typical way with fresh lemon and salt or in a famous cocktail like Tequila Sunrise? In the range of Twentyfour Liquor Store you find the best Mexican Tequilas, starting from smooth 38% proof up to straight 70% proof and more. You find our complete Tequila range and news about that famous spirit on our site.
"Vodka is like sunshine in the stomach" is an old Russian saying, and surely Vodka is the right stuff to consume during the cold Russian winters. Nowadays the consuming of Vodka in pubs, bars and clubs is very trendy, and for this reason Vodka is now also available in new sweet flavors of any kinds of exotic fruits. You find actual offers on our Vodka page.
Last but not least, at 24 Liquor store you find Rum and Gin to complete our range of alcoholic brands and spirits. Rum and Gin work very well in tasty exotic cocktails or longdrinks, like Planters Punch (Rum) or Gin on Tonic.
Enjoy your stay at our sites!
Your team from
24 LIQUOR STORE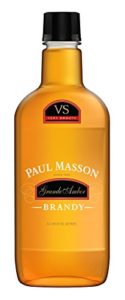 ---